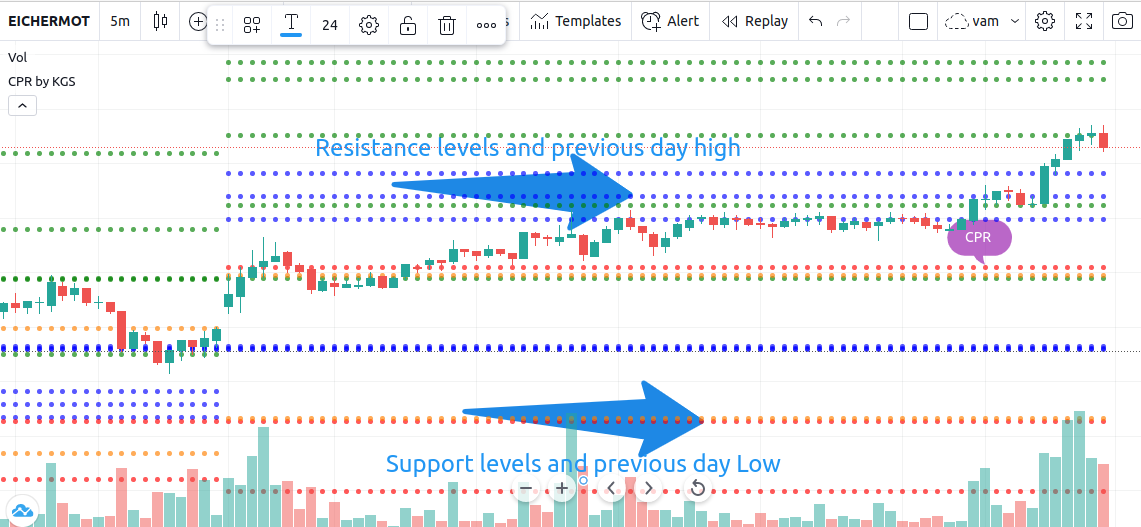 Central Pivot Range (CPR) Indicator – The best Indicator for trading
Pivot points are one of the most elementary yet powerful indicators used in Technical analysis for trading both for swing trading or Intraday. It is comprised of a pivot line surrounded by a series of support and resistance levels which helps in predicting the price movements in trends. There are different types of pivot points used by price action traders. The one main one is Central Pivot Range or CPR Indicator.
What is Central Pivot Range (CPR)?
Central Pivot Range is a versatile technical indicator usually comprising of 3 levels – a central pivot point (pivot), top central level (TC), and bottom central level (BC).
The calculation of the
…
Read the rest